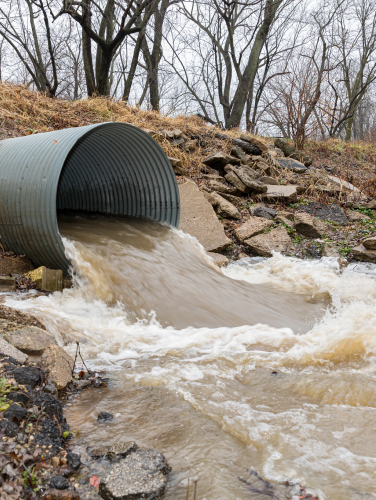 Storm Water Services
Reducing the risk of flooding, restoring floodplains and protecting the water quality of surface waters countywide.
Charlotte-Mecklenburg Storm Water Services is a joint city/county stormwater utility that includes the City of Charlotte, the towns of Cornelius, Davidson, Huntersville, Matthews, Mint Hill and Pineville and unincorporated Mecklenburg County.
This site includes information about Mecklenburg County Storm Water Services, which is part of Land Use and Environmental Services Agency. County Storm Water Services addresses surface water quality needs of named streams (such as Little Sugar Creek) and the regulated floodplain throughout the County.
Stormwater Regulations
​​​Local governing bodies adopt and maintain regulations to promote public health and safety, minimize public and private losses due to flood conditions, and protect surface waters and the natural functions of floodplains. 
Stormwater Fees
The Storm Water Services fee is based on a property's impervious surface area such as rooftops and concrete driveways. The more impervious surfaces, the more stormwater runoff flows from the property into the storm drainage system.